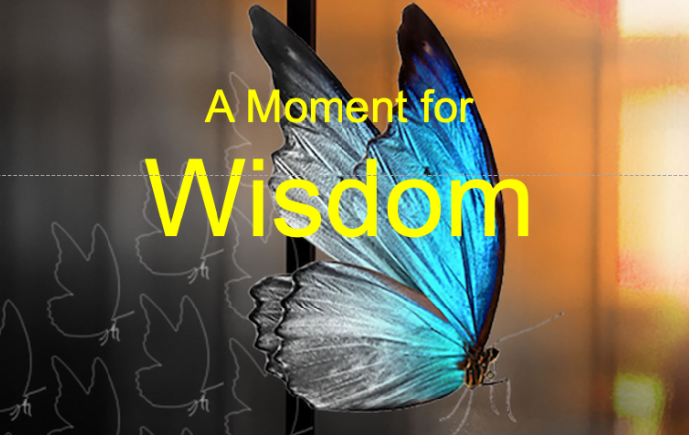 START HERE: Moment for Wisdom
There are over 5,000 colleges and universities, all granting various kinds of degrees, certifications and diplomas, from beauty schools to the top Ivy League institutions.
But, how many focus on WISDOM? How many focus on the relationships that keep us healthy, focused, connected and ALIVE? In our amazingly busy lives, how many of us take the time to actually PRACTICE WISDOM?
In this program, we will explore how wisdom fits into our current reality, focused on a multitude of interrelated themes including consciousness, transformation, vision, and values.